NMC values investment in all seasons of life. If you are age 18-25, whether single, married, or "it's complicated," in school or the work-force, we would like to invite you to check out our Young Adult Ministry.
We meet each Sunday for scripture-based devotionals, discussion, and prayer, with the goal of connection and spiritual growth in Christ. Gatherings begin Sunday mornings at 9:30am in the lower level of the YMC.
Join a Small Group! We have a number of groups that meet in homes, Sunday nights, 7-9 PM. The last Sunday of every month we all gather for a time of worship, communion, and growth. Sunday mornings, we hang out in Courtyard Commons from 10:30 to about 11:00, then go to 3rd service together.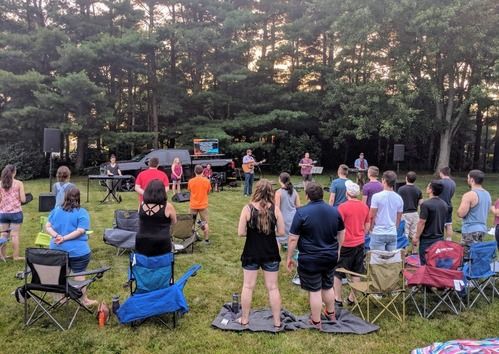 At any point throughout the year, you may hear about a special event such as an all group worship night or a beach day. We trust that your faith grows in the deeper discussions as well as the fun outings when you can enjoy time in a more casual setting.